Simultaneous interpreting during conferences
Two simultaneous interpreters sit in a sound-proof booth installed inside or outside of  the event room, alternating every twenty to thirty minutes. Participants may select the language in which to follow the event by setting the correct channel on their headsets.
In addition to conference interpreting, we also offer full technical support: organising multiple conferences and meetings on the same day, including leasing and purchasing of our conference and simultaneous interpretation equipment.
Consecutive interpreting at smaller events
The interpreter listens to the speaker's speech and interprets it into the requested language bit by bit or once the speaker has finished his/her speech. Consecutive interpretation is ideal for bilateral meetings, working lunches, field visits, tours, and such.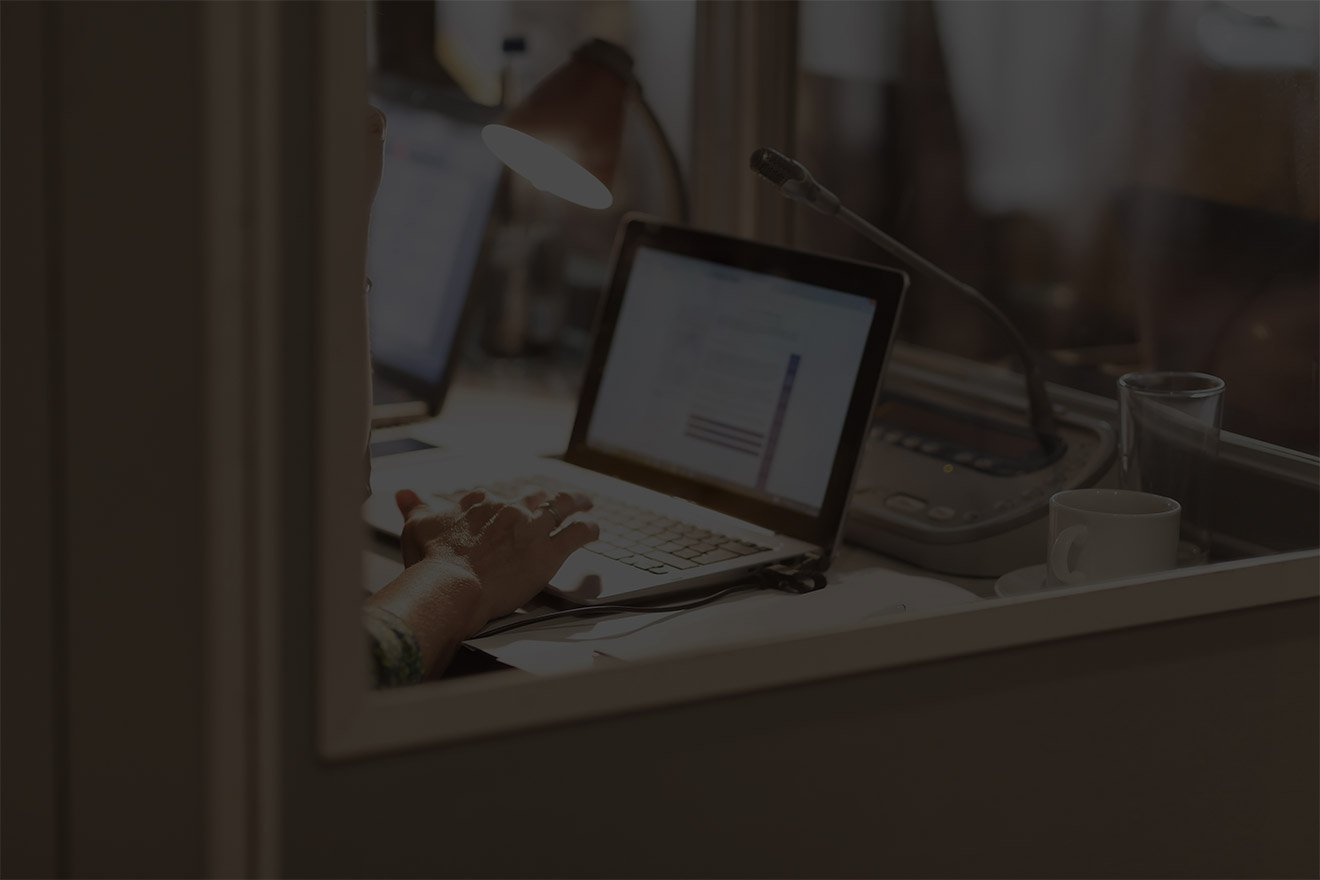 Relay – interpreting between two languages through a third language
When a speaker speaks in a language which is not the working language of an interpreter sitting in one booth, that booth is then connected (by audio link) to the second both with interpreters speaking the language. It is from the second booth that the relay is taken without any impact on the quality of the interpretation.
Whisper interpretating – simultaneous interpretation by whisper or quiet speech
The interpreter is seated in-between or around the listeners, interpreting simultaneously to them by whispering into their ears or quietly speaking to them. This form of interpretation is typically used in bilateral meetings for a small number of listeners or groups who do not speak the language used in the meeting.
If such meetings include tours, our portable wireless tour-guide system would be the perfect solution.